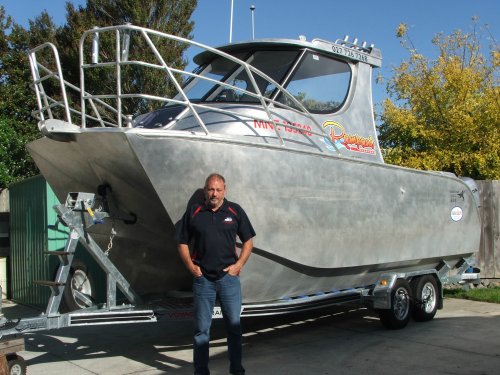 Hi my name is Graeme Bee and I am the owner of Rampant Charters.
I am a born and bred in Hawkes Bay. Since my early teens I have fished extensively in Hawkes Bay and to the south at Cape Turnagain. I have also been privileged to have spent a lot of time in the Bay of Plenty from East Cape to Tauranga chasing Tuna, Marlin and other game fish.
I have a great passion for all things outdoors and at sea these include bottom, game and light tackle fishing. Sharks and Dolphins are also creatures that never cease to amaze me and I frequently spend time watching and interacting with them.
My boat and I hold various senior and junior club records. And at one stage a New Zealand small fry record for a Mako shark on 10kg line. Two game fishing catches of note were a 270.2kg Mako shark on 24kg line and a 384.2kg Mako shark on 37kg line.
The later was also the recipient of the national trophy for the heaviest game fish for the 2009 game fishing season.